We help you to
translate

your most pressing

R&D-questions into solutions
Pharma- and Medtech development projects require a multi-disciplinary approach to tackle the variety of knowledge gaps and uncertainties along with their evolution.
At different levels, "translation" along subsequent stages takes place, e.g. from a preclinical stage into a clinical phase. While no single individual can master every aspect of drug development, The Knowledge House (TKH) offers guidance for this often torturous journey in order to meet your project's next value inflection point.
Under "Offerings" see how TKH's 3-step process helps you to put the right experts and expertise in front of your most pressing project-related questions, thereby guiding your translational journey through the right relevant inputs.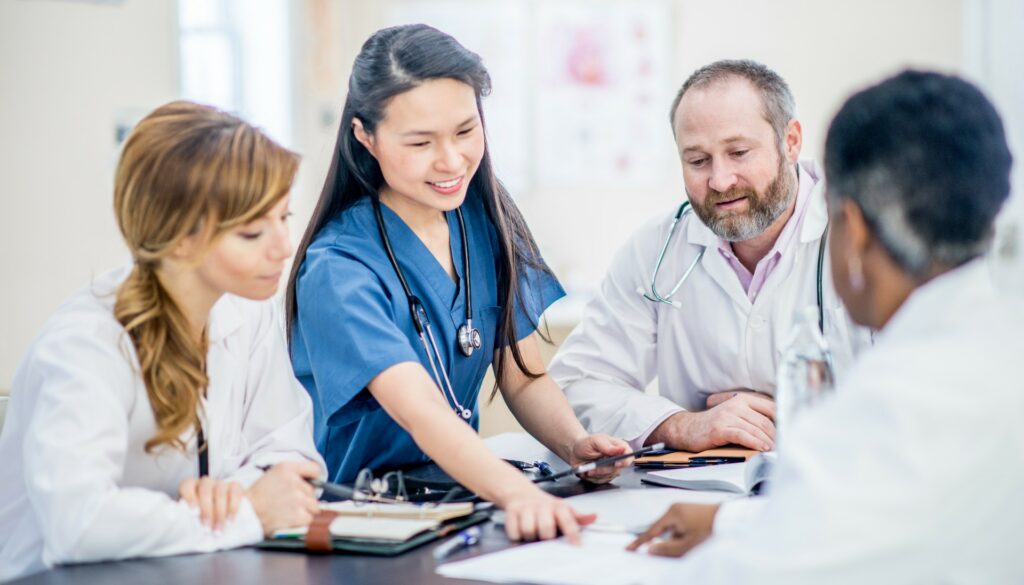 Step 1: Let's define your challenge together!
What does The Knowledge House have to offer?
TKH is specialized in tackling translational research questions together with its clients: Which "means" are needed to move a project ahead – further towards the next value inflection point?
The Knowledge House (TKH) supports its clients to locate knowledge, expertise and access to experts in particular fields of the Pharma-and Medtech-development process.
These engagements can be rather short, focused on a specific question, or might entail larger projects that will require a longer-term interaction. For example, you work in a pharmaceutical setting, Biotech, or Medtech company/startup and have a preclinical or clinical development project where a specific question arises and in-house a certain expertise is lacking. Here, TKH can be tasked to either connect you with a suitable subject matter expert or provide the expertise itself.
We have established an agile 3-step-process: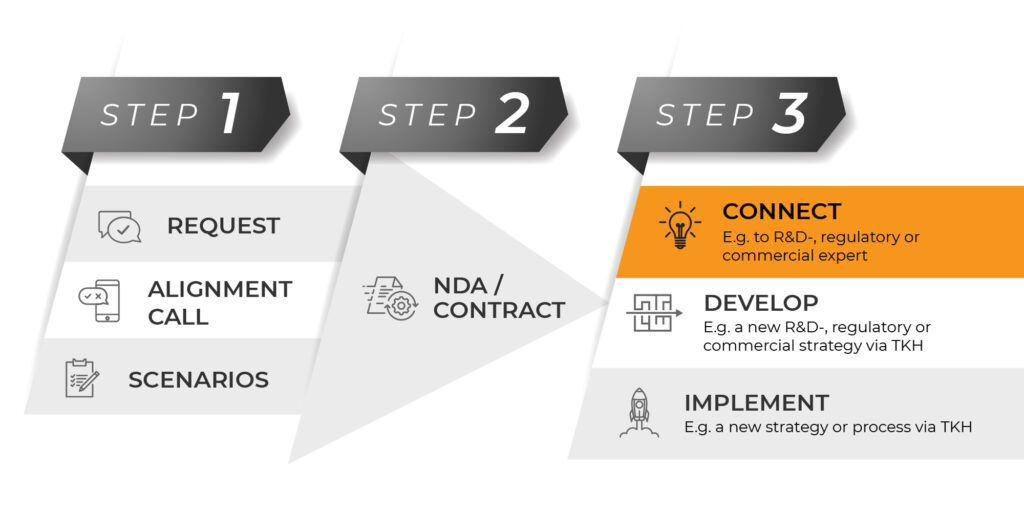 During a non-confidential alignment call or video conference (VC), which you can book online today, we try to understand which specific "translational" questions need to be addressed and matches your requirements with one of three potential scenarios: Connectivity (=find me an expert…), development (=help me to develop…) or implementation (=help me to get it done…). Beforehand, a Non-Disclosure Agreements (NDA) can be put in place – fast through an automated AI-empowered process.
Under "Resources" please find examples of questions where TKH can help you to tackle along the value chain.